We've worked with shop fitters around Australia to produce and deliver the most detailed stainless steel fabrication & waterjet cutting for all types of businesses. We've had the pleasure of working with the many clients year after year to deliver commercial fabrication to large expanding franchises.

Communication is the cornerstone of making our commercial fabrication stand out from others. Many companies can fabricate, but we've been entrusted with fabricating everything from commercial kitchens, university labs, high traffic staircases and commercial shop fronts because we listen and follow plans precisely. Our ability to listen and ask the right questions ultimately save our clients time. Contact us anytime and you will see what we mean.

When designing, manufacturing and constructing any commercially fabricated element, precision and accuracy will reduce hassles and effort on site. We produce our stainless steel fabrication and custom water jet cutting within our factory and deliver to your site. If necessary we can assist with the installation of your items on request.

Cooperation with our commercial clients has made us the reliable choice with many clients returning and building a reputation together for quality workmanship. We treat our commercial shop fitters as associates & partners in creating amazing outcomes.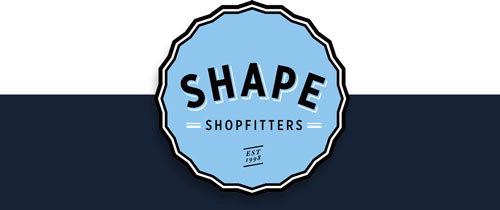 I have worked with Freeform since their inception in 2006.
During that time we have delivered hundreds of projects together Australia wide and although 4000km's separate our offices these have been completed with great precision.
COMPANIES WE'VE PROVIDED CUSTOM COMMERCIAL FABRICATION
We've had the opportunity to help local and interstate businesses, schools and trade workers with amazing outcomes. We would like to take the opportunity to thank all the shop fitters that have chosen our services to make their clients fixtures. If you are in need of a complete shop fitout and would like our fixtures, contact us and we are happy to connect you with a shop fitter we have experience with.
CONTACT US FOR COMMERCIAL FABRICATION